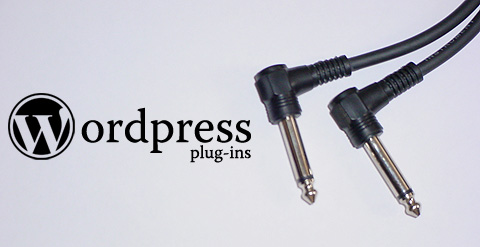 Author: Leigh
WordPress plugins are a great way of customizing and improving the usability of your blog. I am a firm believer that selecting the right plugins can go a long way towards getting your niche site above your competitors in the search engine rankings. I have experimented extensively with this and will happily share with you the list I install for nearly all of my niche sites.
Setting up
Installing WordPress plugins in a very simple operation and can be done from the main page of your admin panel. Some very basic settings may need to be configured for each plugin, I have linked to each plugin below where there is a download tab and simple instructions.
All-in-one SEO – Cost: Free
This plugin automatically optimizes your blog to maximise your ranking in search engines. This is the one of the most downloaded plugins and the quality is there in abundance. Take the time to view this tutorial to get the most out of customizing the application.
Google XML Sitemaps – Cost: Free
Sites need to be indexed by search engines for the content to show up in visitors search results, you can ensure this is done most effectively by setting up a complete sitemap. This plugin will also notify the search engines each time you update your blog.


Easy Privacy Policy – Cost: Free
If you are looking to monetize your niche site with the use of adsense, you will need a Google compliant privacy policy. This plugin will supply you with one in a couple of clicks.
Akismet – Cost: Free
It is unfortunate fact that blogs tend to attract a lot of spam comments. With this plugin, they will be intercepted before they are published on your blog posts. This plugin has saved me countless hours of filtering comments and is highly recommended.
Broken Link Checker – Cost: Free
The plugin scans through your whole site to check your links are working. So if you have published links in the past for affiliate products that no longer exist, this tool will let you know if the landing page is no longer there, so you can switch links to a new product.
Tubepress – Cost: Free
I use this plugin extensively for videos on the more casual/entertainment based niche sites.
Aweber Web Form Plugin – Cost: Need to purchase Aweber
If you have decided to use Aweber to generate your email marketing list, this plugin makes it very easy to integrate the sign-up forms you have generated into your blog, without the need to deal with any complicated code.
WordPress Database Backup – Cost: Free
This is absolutely crucial. Imagine waking up to find that a virus had affected your hard-earned blog, leaving you to start from scratch. You can setup the automatic backups of your blog and have them sent to you via email. I have set it to 'weekly'.
Subscribers Magnet – Cost: $147
Despite being a paid-for plugin, I cannot praise Subscribers Magnet highly enough. This is a truly amazing tool to boost your email marketing list – just take a look at the video on the link above to see it in action.
All in One Adsense and YPN – Cost: Free
There are a number of plugins that allow you to integrate Google Adsense ads into your blog. I have experimented with a few and have found that this one offers the quickest install of adverts and allows you to customize the size, colour etc of the adverts.
Digg Digg – Cost: Free
So good they named it twice! This is my favourite method of integrating social media into blog posts. There is a choice of social media icons and their position. My personal favourite is to use Twitter, Facebook and StumbleUpon icons on the 'Floating Display' setting.
Facebook Like Box – Cost: Free
A great tool if you have setup a Facebook page for your site. This displays the people that have 'liked' your blog and gives the user an option to also hit 'like'.
Statpress – Cost: Free
Whether or not you are already using Google Analytics to track the visitors coming in/out of your site, I would suggest you also install Statpress. Not only as a backup, but it also displays additional information such as most popular posts, popular search terms and your top days.
Wp Greet Box – Cost: Free
This essential tool greets your visitor depending on which site they found you from!
This is an excerpt from my free eBook, 'How to Make a Living From Your Passions'. To receive the full eBook (no, there are no catches!), simply enter your email address on the top right of my website, found here.
Article Source: http://www.articlesbase.com/blogging-articles/my-top-14-wordpress-plugins-for-niche-sites-4317711.html
About the Author
My name is Leigh and I am the author of the blog 'Live Consciously'. I post regularly on subjects including minimalism, productivity, lifestyle design, time-management, travelling and making passive income from your passions. Please feel free to visit my blog to sign up for my free eBook or follow me on twitter.